Altre Danze, Portiamo i ragazzi a teatro! was created in 2013 in the context of encouraging the diffusion of the culture of contemporary dance and bringing it closer to children, adolescents, families and schools and to provide a cross section of the art forms that overlap and permeate the art of choreography (theater, music, contemporary circus). A growing number of initiatives are presented to coincide
with the actual performances: workshops for children , school-work alternation projects, analytical literary encounters, meetings with the artists and collaboration with local entities.
This festival takes place mostly at the Teatro Mecenate in Arezzo but other appointments are foreseen for the future in the Teatro Pietro Aretino in Arezzo and Teatro Signorelli in Cortona.
Audience engagement Projects Altre Danze 2019 -'20
FOR SCHOOLS AND UNIVERSITY 
> A training course on the professions of live entertainment and of approaching the vision of shows for high schools ("Monsone" and "Uomo calamita") curated by experts and artists engaged in production.
> critical writing workshop for university students. 
Un workshop di scrittura rivolto a studenti universitari. Participants will create a real online editorial team, illustrating the artistic proposals of the season. by Stratagemmi Prospettive Teatrali
> Workshop for primary school "L'alfabeto del corpo"
In connection with the vision of the show Da dove guardi il mondo? for the schools of Cortona, by Valentina Dal Mas
FAMILY AND CHILDREN
>"Tre storie e una tazza di thè" in cooperation with Libreria La Casa sull'Albero
Readings and bookshop meetings dedicated to Altre Danze shows
> Creative movement workshops for children
5 ottobre by Giorgio Rossi for Meno Alti dei Pinguini festival, at Teatro Virginian
from October to May INCAMMINARSI A PICCOLI PASSI by Cecilia Ventriglia at Studio/rehearsal space Sosta Palmizi (Fratta/Cortona)
thanks to Tandem project, going to theater is more simple for children and adults!
> free shuttle for schools 
> babysitter at theater for children from 3 to 10 years old (by Coop Progetto 5 for the shows Monsone, Uomo Calamita and  Invito di Sosta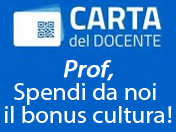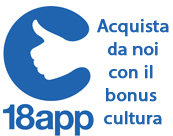 L'iniziativa è realizzata da SOSTA PALMIZI
Grazie al sostegno di

info@sostapalmizi.it   +390575630678
Teatro Mecenate – viale Dante, Arezzo
Teatro Pietro Aretino – via Bicchieraia, Arezzo
Teatro Signorelli – piazza Luca Signorelli, Cortona
Tickets matinée
€ 4,00
Tickets for the afternoon show
full ticket € 8,00
reduced under 14  € 4,00
Special tickets Affiliation Sosta Palmizi (Spettatori Erranti, Incamminarsi, Visionari della Danza, Soci Semillita Atelier, Soci Spazio Seme) € 6,00
*Sosta Palmizi join the project 18app, Carta del Docente and carta Studente della Toscana
**for Monsone full ticket 10€, students/over 65 8€, + other reductions Altre Danze