Cinematic.2: ballata (2017)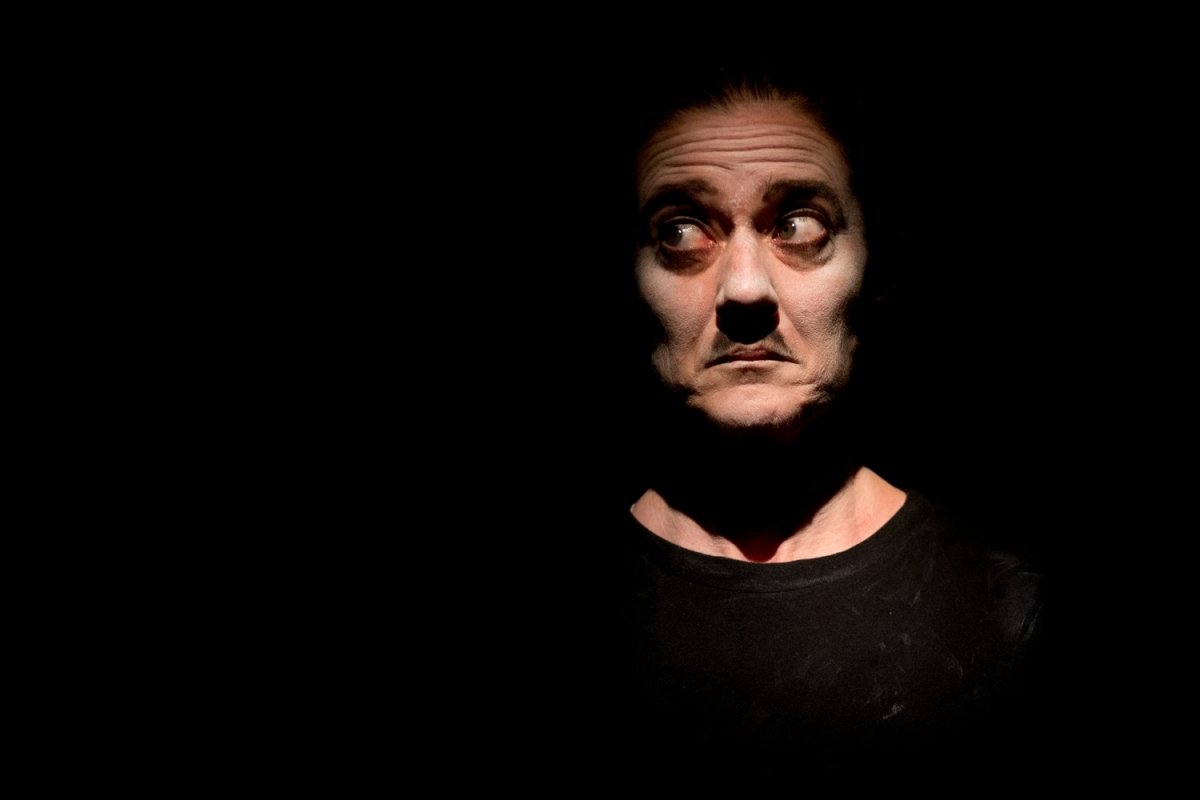 concept Gabriella Maiorino/Simone Giacomini
live music and composition Simone Giacomini
dance and choreography Gabriella Maiorino
light design Andrea Margarolo
production CLANCARNAL Amsterdam (NL), Associazione Sosta Palmizi
in collaboration with Stalker Teatro Torino
length 50 minutes
The performance is the result of an artistic project consisting of a series of portraits where dance and music are intertwined with cinematic suggestions. The focus is on the romantic character of Charlie Chaplin and his particular, animated and empathic understanding of the world. The romantic nature, starting from the well-known Ballade by F. Chopin, is combined with the continuation of specific lines that we have explored in previous works: on one side the search for an almost molecular analysis of music and its components, and on the other the melodic definition in both musical and choreographic terms, despite the 'implicit' difficulty of unhinging the melody from the harmonic and rhythmic aspects of the composition. Body and sound become a bridge between history and abstraction, between narration and non-objectivity.
AUTHORS' NOTES
CINEMATIC.2: BALLATA is a research born in 2015 by choreographer Gabriella Maiorino and composer and musician Simone Giacomini.
Both from Rome, we live and work between Netherlands and Italy. The initial intention of the study was to develop a series of studies touching on three aspects: the relationship between music and movement, the relationship between cinema and contemporary dance, and the relationship between contemporary art and artistic movements of the past.
In CINEMATIC.2 we particularly isolated the MELODIC aspect in classical music and scores.
concept Gabriella Maiorino/Simone Giacomini
live music and composition Simone Giacomini
dance and choreography Gabriella Maiorino
light design Andrea Margarolo
production CLANCARNAL Amsterdam (NL), Associazione Sosta Palmizi
in collaboration with Stalker Teatro Torino
length 50 minutes
T-Danse Festival, Cittadella dei giovani di Aosta, Aosta
Festival Orizzonti, Piazza del Duomo, Chiusi (SI)
Invito di Sosta, Teatro Mecenate, Arezzo
Progetto Aperture, Studio Sosta Palmizi, Cortona (AR)