Compagnia Cinzia Delorenzi
Tu sei una parte di me (2009)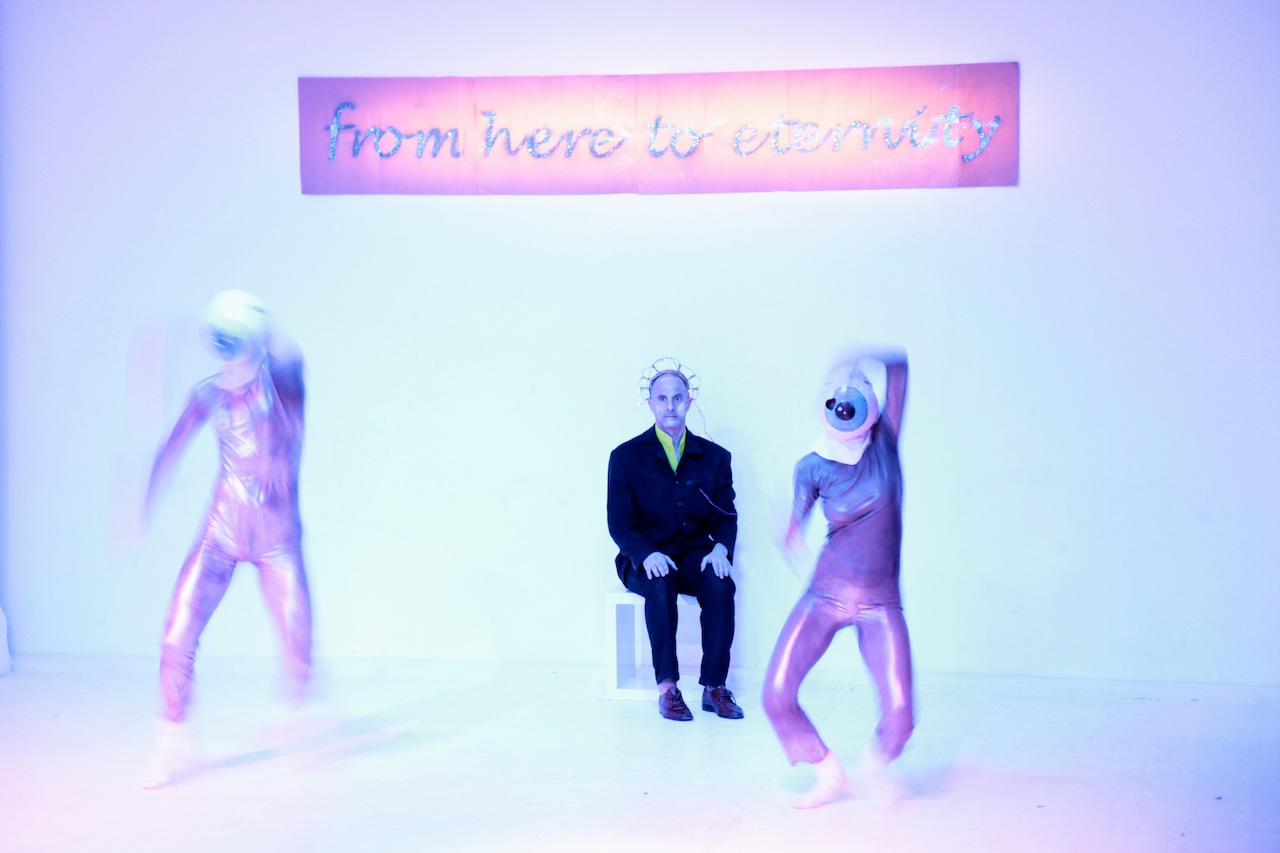 conception and choreography Cinzia Delorenzi
with Matteo Bologna, Mattia Castelli, Cinzia Delorenzi, Marta Lucchini, Eleonora Parrello
music Alberto Boccardi ed estratti di Erik Satie' Fabrizio De André
lighting design Stefano Panni
costumes Maria Lucia Lapolla
production Festival Danae – progetto Ares
co-production Associazione Sosta Palmizi
Tu sei una parte di me is a creation project developed through research and started in 2009 and ended in April 2011.
Tu sei una parte di me (You are a part of me) is a vision of the present that is articulated in emotion-generating pictures, in which the fantastic joins the real, giving shape to changing landscapes inhabited by figures united by a sense of precariousness, poised between dream and reality.
The temporal line is therefore marked by the succession of visionary paintings in which several elements of reality coexist, which, adding themselves together in the dimension of representation, generate their own alchemy of meaning, passing from a narrow daily life to a vast apocalyptic.
A journey that proceeds towards the construction of a rite to celebrate the return to the earth as the only space necessary for life.
The show was born in co-production with the association Sosta Palmizi and has developed through different experiences of residence. Thanks to the residence Ares' a project of Danae Festival 2011′ the research path has found its conclusion.
conception and choreography Cinzia Delorenzi
with Matteo Bologna, Mattia Castelli, Cinzia Delorenzi, Marta Lucchini, Eleonora Parrello
music Alberto Boccardi ed estratti di Erik Satie' Fabrizio De André
lighting design Stefano Panni
costumes Maria Lucia Lapolla
production Festival Danae – progetto Ares
co-production Associazione Sosta Palmizi
15 March 2013
DAB, Teatro Kismet Opera, Bari
16 March 2012
Teatro Comunale, San Teodoro, Cantù (CO)
24 July 2012
Chiostro di Santa Chiara, Sansepolcro(AR)
1-2-3 April 2011
Danae Festival, Milano