Compagnia Cinzia Delorenzi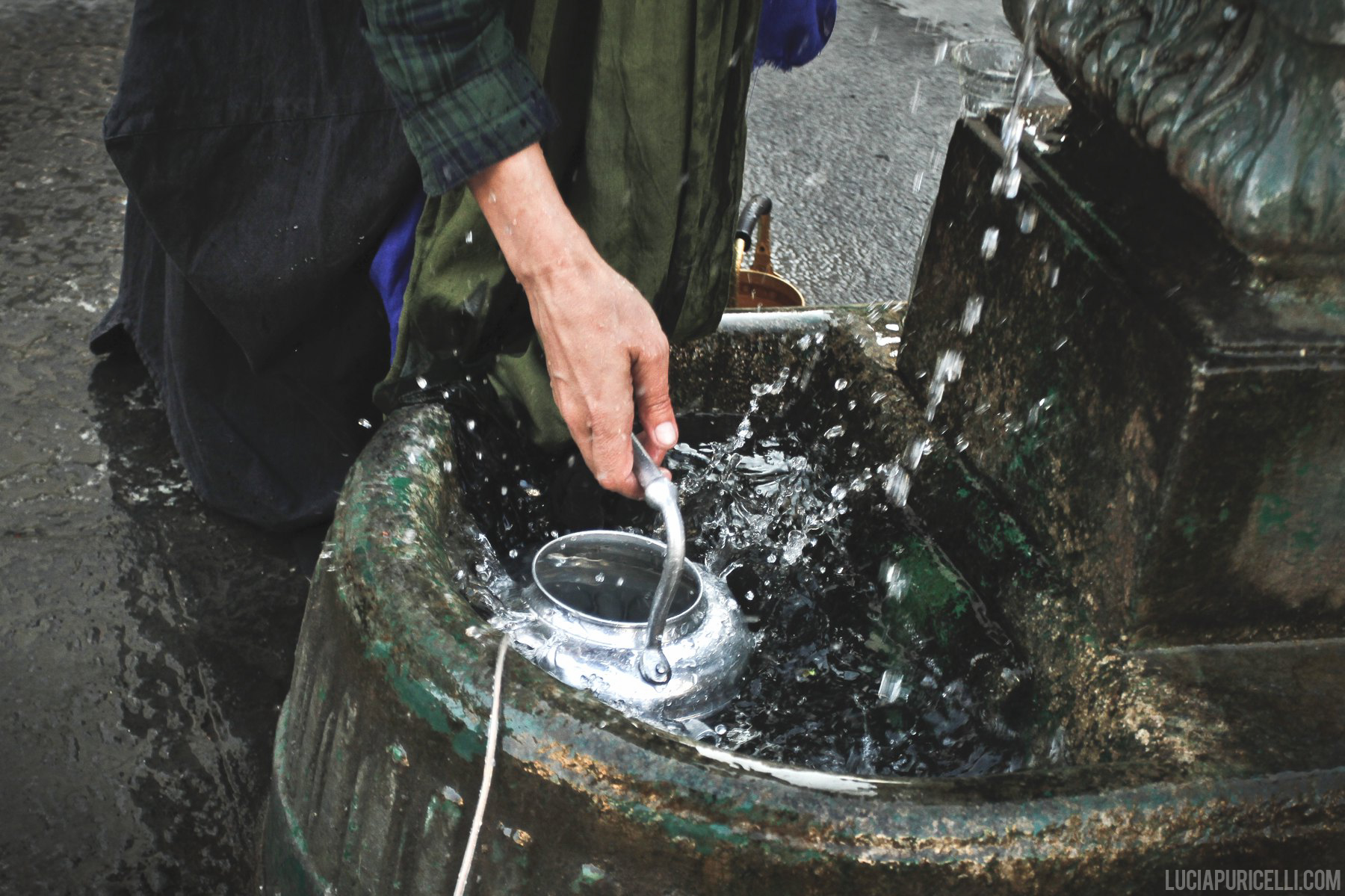 ideation company cinzia delorenzi
choreography Cinzia Delorenzi
performers Mattia Castelli Cinzia, Delorenzi, Matteo Graziano, Marta Lucchini, Eleonora Parrello
music and sound processing Alberto Boccardi
lighting design Stefano Panni
costumes Maria Lucia Lapolla
video Semira Belkhir 
technical direction Rosa Lanzaro
production Sosta Palmizi and company cinzia delorenzi
co-production Open Latitudes Network (Latitudes Contemporaines (F) – Les Halles de Schaerbeek (B) – L'Arsenic (CH) – Le Manège de Mons/Maison Folie (B) – Body/Mind (PL) – Danae Festival/Project Ares (I) – SinArts (H) – Le Phénix (F) – with the support of the Culture Programme of the European Union
AQUAMAMA is a city-specific urban performance' a nomadic project that like water takes the shape of the city that hosts it. The first stage was dedicated to Milan and conceived in two parts' a daytime itinerary and a night-time performance. The performance debuted at Danae Festival receiving the support of the European network Open Latitudes and developed through a residency period at Le Manège de Mons/Maison Folie (B).
In 2012′ the Chinese year of the water dragon' the inspiration comes from getting in touch with the element water through the urban hydrographic network of large and small cities. Visionary paths are drawn following real and imagined underground and surface topographies to give life to a great collective ritual that through water awakens the memory of urban space by drawing a fluid cartography that crosses cities' bodies and memory.
AQUAMAMA is an immersion in the fluid soul of the city a ritual of memory of a nomadic people carrying water. It is an encounter nourished by the human by the places and the memory of the city itself following the waterways.
AQUAMAMA is a manifestation of the human in a visionary form and zoomorphoses a fantastic ancestral urban score in which the body meets the existing through acts and rituals in which the space is transformed and changes points of view on the places themselves.
It opens a passage in the places of the path crossing and activating a flow that joins two places distant from each other and where like a river the present public travels together with the performers in contact relationship sharing until their immersion dilution and disappearance in the urban space.
ideation company cinzia delorenzi
choreography Cinzia Delorenzi
performers Mattia Castelli, Cinzia, Delorenzi, Matteo Graziano, Marta Lucchini, Eleonora Parrello
music and sound processing Alberto Boccardi
lighting design Stefano Panni
costumes Maria Lucia Lapolla
video Semira Belkhir
technical direction Rosa Lanzaro
production Sosta Palmizi and company cinzia delorenzi
co-production Open Latitudes Network (Latitudes Contemporaines (F) – Les Halles de Schaerbeek (B) – L'Arsenic (CH) – Le Manège de Mons/Maison Folie (B) – Body/Mind (PL) – Danae Festival/Project Ares (I) – SinArts (H) – Le Phénix (F) – with the support of the Culture Programme of the European Union