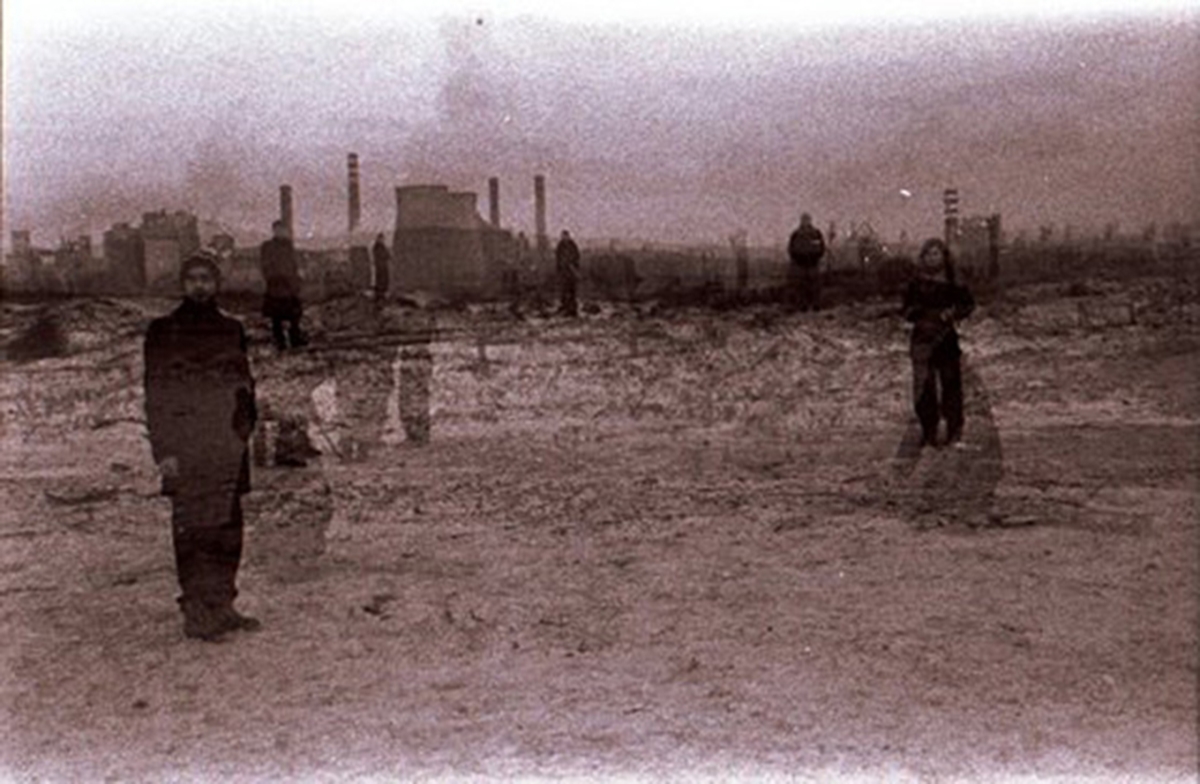 a project by Leonardo Delogu
care and guidance of the project Leonardo Delogu
with Leonardo Delogu, Simone Evangelisti, Elena Cleonice Fecit, Helene Gautier, Francesco Michele Laterza, Sara Leghissa, Daria Menichetti, Luca Poncetta, Valerio Sirna, Davide Tidoni
sound Davide Tidoni
light Luca Poncetta
care of the setting Cesare Ronconi
participation in the vision Emanuela De Cecco
words Leonardo Delogu' Francesco Michele Laterza, Valerio Sirna, Arsenij Tarkovskij
video Francesca De Isabella
production Strasse
in co-production with Armunia/Festival Inequilibrio, Santarcangelo -13 International Theatre Festival in Piazza, Piazza, Sosta Palmizi.
with the support of Centre de Creació L'animal a l'esquena' Celrà̀, Girona, Teatro Valdoca, space c–32, palmetta centre
winning project of the Created call for proposals in Umbria
[WHITE BEACHES] + [WALK] + [CAMP]
Echoes and Clearings
For this project the Strasse collective conducted a two-year research process under the guidance of Leonardo Delogu, between closed meetings and public workshops entitled Walking in the landslide. A journey into the relationship between body and landscape, at the centre of the paradox of our times, on the side between the impulse to conflict and the desire to mend. At the center of this time of study appeared some key words, pivotal to an experiential process and a path of accidental, divining, non-planning knowledge. Space, body and relationship are the three central words, from which many others have emerged in cascade, including living, listening, emptiness, walking, getting lost, transformation, sacred.
The result is a collective configuration that remains unstable in keeping open a question about the meaning of one's actions, a nomadic community oriented towards a practice of the body that starts from the anatomy and physiology of movement to get to a peculiar vision of dance and performance, which breaks through the concept of closed work to give value to the quality of relationship, encounter, experience.
KING is the name of the final part of this path that will develop from spring to summer in a project co-produced by Armunia/Festival Inequilibrio, Santarcangelo-13 and Sosta Palmizi.
If initially it was an experience of nomadic life, of residences, stays and walks in abandoned places and suburbs, in the interstitial spaces of cities and in the voids that escape regulation and human planning, now it is an organized experience, articulated in three phases and with multiple work plans.
King is the landing place of this journey not so much in the definition of a defined form, as in the need to make the material curated during this time of study flourish.
[WHITE BEACHES]
The first phase unfolds in a dwelling time of about five months (February-June) of the white beaches of Rosignano Solvay. Periodically we inhabit this wounded, raped and at the same time symbol of "progress" and herald of a destiny already present. We work closely with the local community, bringing our signs and principles of study into the places of life; we make ourselves close, we look, we let ourselves be watched. Being here speaks to us of conflict, of the difficulty of holding together, of sustaining. We are caught between renunciation, fear and the desire to react. To have an experience of knowledge of this territory means to try ourselves with the contradictory power of the times, with the power of paradox, with the distance between form and substance. It is the starting point, the symbol of today. This time of work will lead to the realization of the opening day of the Festival Inequilibrio on June 28, 2013.
[WALK]
The second phase is a journey from the Tyrrhenian Sea to the Adriatic Sea through the Apennines in search of places of silence and energy.
A journey-meditation on foot through the land that connects the two shores of Italy, west and east. Bringing one water to another, holding together two seas, two horizons. Two hundred and eighty kilometers or so through the heart of Italy, a spiritual heart in shadow, absorbed and silent. It is the opportunity to nourish the fire of the search through a slow and constant movement, a contemplative and factual walk in a land of strong naturalistic value, of small villages, small communities. It is the experience of looking at things up close, being close to detail, to the strength of simplicity. It is the opportunity to nourish work through contact with places and encounters with people.
[CAMPING]
In the third phase an experiment of "gentle colonization" is carried out in Santarcangelo in an abandoned park on the first outskirts of the village. Here a camp will be created with recycled materials found on site. The camp will be an experience of light architecture, of non-invasive presence and at the same time it will be designed as a meeting place, of reverberation of questions, of expansion of thought. The camp will be the space in which to experiment a form of relationship with the public within an unusual, archaic time. Sleeping, eating, studying, playing: these will be the actions to share.
King responds to the need to take a break from the certainty of saying, from affirmation, to be able to devote time to questions, width, experience. But we don't want to do this in private, in the confines of our space. And that's not all. We feel a widespread need to share questions, to be able to interrogate ourselves loudly from the haze, from the distance in which we are confined.
Each participant in the project is called to develop a personal point of investigation, he has the responsibility to be close to his own feeling and not knowing, to be able to return to the common context of work, to the care of the group. In this way, we try to stay within a collective effort strained between the search for rootedness and the desire for permeability, we try to rebuild a questioning community. King is thus an instrument to move away from the known, to practice wildness, to remove oneself from the invasiveness of ease, to privilege the open. It is a constant and articulated exercise of attention, of care, of untaming. It is the possibility that we give ourselves to go beyond the visible.
From this tension takes shape the playing field of a community, a landscape where primary laws and energies draw an emotional and spatial dramaturgy, where gestural, sound and light architectures appear, but also huts, football fields, trees galley, meetings and conflicts of figures engaged in their work of presence, construction and demolition. A space of relationship that can be crossed, open, where to feed and nourish, where the logic of giving and having is a subtle, delicate, energetic law.
ECHOES
These are the documentary glances of this process: a real parallel path made up of defined, accomplished points of view. Videos, letters, writings, recordings: tales of departure from the point of departure and announcements of approach to the point of arrival. They will be traceable on the web in a blog created especially for the project and in two spaces designed and set up for this purpose within the two festivals.
CLEARINGS
Radure [derived from rare, which in turn descends from the Latin rarus. Not dense, not dense. It is said of compounds, the parts of which are not joined together in such a way as to touch and tighten each other in each direction, or of things few in number, or placed at some distance from each other. Referred to events that occur at great intervals. Land without or almost without trees that opens up in the middle of a forest where sunlight arrives]. These are the stops of the journey, in which several people are invited to dialogue and discuss particular topics. They are open pauses linked to the places crossed, a way of entering the project in a simple form. They are first of all moments of internal nourishment of the working group, intervals of the mind where to stop and listen to the surroundings. Many were the theories, thoughts, words that accompanied and pushed this path. A light wind, which we let in, deposited spores, pollen and seeds that it carried, moved us from the inside, fertilized us. It is therefore a matter of recognizing and thanking but also of re-launching the sowing, re-spreading around, re-verberating. We would like to meet in person the figures who nurtured our journey and offer others the opportunity to share this questioning of ours. For this reason we have suggested moments of exchange with architects, philosophers, anthropologists, writers, actors, directors, dancers, trainers and cultural operators in a public context to share a mutual questioning. Each of the three phases of the project includes clearings.
a project by Leonardo Delogu
care and guidance of the project Leonardo Delogu
with Leonardo Delogu, Simone Evangelisti, Elena Cleonice Fecit, Helene Gautier, Francesco Michele Laterza, Sara Leghissa, Daria Menichetti, Luca Poncetta, Valerio Sirna, Davide Tidoni
sound Davide Tidoni
light Luca Poncetta
care of the setting Cesare Ronconi
participation in the vision Emanuela De Cecco
words Leonardo Delogu' Francesco Michele Laterza, Valerio Sirna, Arsenij Tarkovskij
video Francesca De Isabella
production Strasse
in co-production with Armunia/Festival Inequilibrio, Santarcangelo -13 International Theatre Festival in Piazza, Piazza, Sosta Palmizi.
with the support of Centre de Creació L'animal a l'esquena' Celrà̀, Girona, Teatro Valdoca, space c–32, palmetta centre
winning project of the Created call for proposals in Umbria
Inequilibrio Festival, site specific, Castiglioncello ( LI )
Festival Internazionale del Teatro in piazza, Arena Parco Cappuccini, Santarcangelo di Romagna (RN)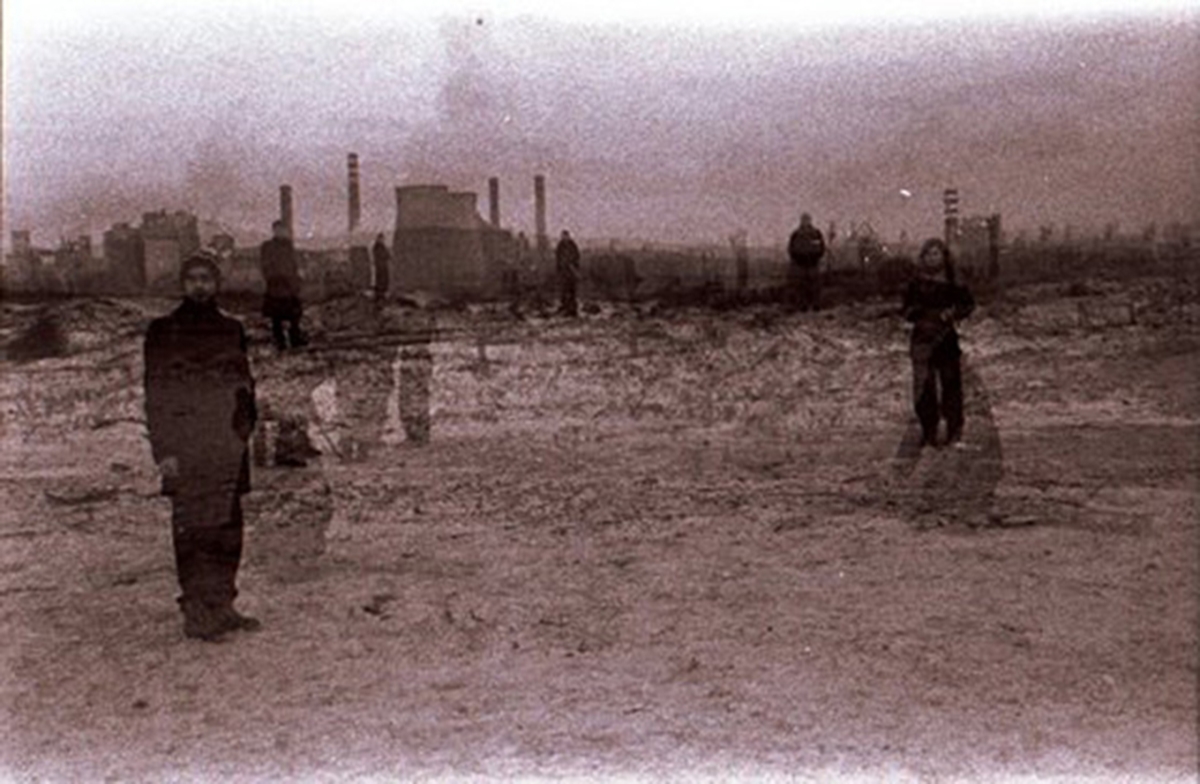 un progetto di Leonardo Delogu
cura e guida del progetto Leonardo Delogu
con Leonardo Delogu' Simone Evangelisti' Elena Cleonice Fecit' Helene Gautier' Francesco Michele Laterza' Sara Leghissa' Daria Menichetti' Luca Poncetta' Valerio Sirna' Davide Tidoni
suono Davide Tidoni
luce Luca Poncetta
cura dell'allestimento Cesare Ronconi
partecipazione alla visione Emanuela De Cecco
parole Leonardo Delogu' Francesco Michele Laterza' Valerio Sirna' Arsenij Tarkovskij
video Francesca De Isabella
produzione Strasse
in coproduzione con Armunia/Festival Inequilibrio' Santarcangelo •13 Festival Internazionale del Teatro in Piazza' Sosta Palmizi
con il sostegno di Centre de Creació L'animal a l'esquena' Celrà̀' Girona' Teatro Valdoca' spazio c-­‐32' centro di palmetta
progetto vincitore del bando Created in Umbria
[SPIAGGE BIANCHE] + [CAMMINO] + [ACCAMPAMENTO]
Echi e Radure
Per questo progetto il collettivo Strasse ha condotto sotto la guida di Leonardo Delogu un processo di ricerca durato due anni tra incontri chiusi e workshop pubblici dal titolo Camminare nella frana. Un viaggio dentro il rapporto tra corpo e paesaggio, al centro del paradosso dei nostri tempi, nello iato tra impulso al conflitto e desiderio di ricucire. Al centro di questo tempo di studio sono comparse alcune parole chiave, perno di un processo esperienziale e di un percorso di conoscenza accidentali, rabdomantici, non-­‐progettuali. Spazio, corpo e relazione sono le tre parole centrali, dalle quali ne sono poi emerse a cascata molte altre tra cui abitare, ascolto, vuoto, camminare, perdersi, trasformazione, sacro.
Ne è nata una configurazione collettiva che resta instabile nel mantenere aperta una domanda sul senso del proprio agire, una comunità nomade orientata a una pratica del corpo che parte dall'anatomia e dalla fisiologia del movimento per arrivare a una peculiare visione della danza e della performance, che sfonda il concetto di opera chiusa per dare valore alla qualità della relazione, dell'incontro, dell'esperienza.
KING è il nome della parte finale di questo percorso che si svilupperà dalla primavera all'estate in un progetto coprodotto da Armunia/Festival Inequilibrio, Santarcangelo•13 e Sosta Palmizi.
Se inizialmente si è trattato di un'esperienza di vita nomade, di residenze, permanenze e camminate in luoghi abbandonati e periferie, negli spazi interstiziali delle città e nei vuoti che sfuggono alla regolamentazione e alla pianificazione umana, ora si profila un'esperienza organizzata, articolata in tre fasi e con molteplici piani di lavoro.
King è l'approdo di questo viaggio non tanto nella definizione di una forma definita' quanto nella necessità di far fiorire il materiale curato durante questo tempo di studio.
[SPIAGGE BIANCHE]
La prima fase si dispiega in un tempo di abitazione di circa cinque mesi (febbraio-giugno) delle spiagge bianche di Rosignano Solvay. Periodicamente abitiamo questo paesaggio ferito, violentato e allo stesso tempo simbolo del "progresso" e annunciatore di un destino già presente. Lavoriamo a stretto contatto con la comunità locale, portando i nostri segni e i nostri principi di studio dentro i luoghi di vita; ci facciamo prossimi, guardiamo, ci lasciamo guardare. Lo stare qui ci parla del conflitto, della difficoltà di tenere insieme, di sostenere. Siamo sbattuti tra la rinuncia, la paura e la voglia di reagire. Fare un'esperienza di conoscenza di questo territorio significa cimentarsi con il potere contraddittorio dei tempi, con la potenza del paradosso, con la distanza tra forma e sostanza. È il punto di partenza, il simbolo dell'oggi. Questo tempo di lavoro porterà alla realizzazione della giornata di apertura del Festival Inequilibrio il 28 giugno 2013.
[CAMMINO]
La seconda fase si articola in un cammino dal Tirreno all'Adriatico attraverso l'Appennino alla ricerca di luoghi di silenzio e di energia.
Un viaggio-meditazione a piedi attraverso la terra che congiunge le due sponde dell'Italia, l'ovest con l'est. Portare un'acqua a un'altra acqua, tenere insieme due mari, due orizzonti. Duecentottanta kilometri circa in cui si attraversa il cuore dell'Italia, un cuore spirituale in ombra, assorto e in silenzio. È l'opportunità di alimentare il fuoco della ricerca attraverso un movimento lento e costante, un incedere contemplativo e fattuale in una terra di forte valenza naturalistica, di piccoli paesi, piccole comunità. È l'esperienza del guardare le cose da vicino, stare accanto al dettaglio, alla forza del semplice. È l'opportunità di nutrire il lavoro attraverso il contatto con i luoghi e gli incontri con le persone.
[ACCAMPAMENTO]
Nella terza fase si realizza a Santarcangelo un esperimento di "colonizzazione gentile" in un parco abbandonato nella prima periferia del paese. Qui sarà creato un accampamento con materiali di riciclo trovati sul posto. Il campo sarà un'esperienza di architettura leggera, di presenza poco invasiva e allo stesso tempo sarà congegnato come un luogo d'incontro, di riverbero di domande, di espansione del pensiero. L'accampamento sarà lo spazio in cui sperimentare una forma di relazione con il pubblico dentro un tempo inconsueto, arcaico. Dormire, mangiare, studiare, giocare: saranno queste le azioni da condividere.
King risponde al bisogno di fare una pausa dalla certezza del dire, dall'affermazione, per poter dedicarsi un tempo di domande, di larghezza, di esperienza. Ma questo non vogliamo farlo nel privato, nel chiuso del nostro spazio. Non solo. Sentiamo un bisogno diffuso di condivisione di domande, di poterci interrogare ad alta voce dalla foschia, dalla lontananza in cui siamo confinati.
Ogni partecipante al progetto è chiamato a sviluppare un personale punto d'indagine, ha la responsabilità di essere vicino al proprio sentire e al proprio non sapere, per poter poi tornare al contesto comune di lavoro, alla cura del gruppo. Cerchiamo così di sostare dentro un fare collettivo teso tra la ricerca di radicamento e il desiderio di permeabilità, cerchiamo di ricostruire una comunità interrogante. King è cosi uno strumento per allontanarsi dal conosciuto, fare pratica di selvatichezza, togliersi dall'invasività dell'agio, privilegiare l'aperto. È un costante e articolato esercizio d'attenzione, di cura, di dis-addomesticamento. E' la possibilità che ci diamo di andare oltre il visibile.
Da questa tensione prende forma il campo da gioco di una comunità, un paesaggio in cui le leggi primarie e le energie disegnano una drammaturgia emotiva e spaziale, dove appaiono architetture gestuali, sonore e luminose, ma anche capanne, campi da calcio, alberi cambusa, incontri e conflitti di figure impegnate nel proprio lavoro di presenza, di costruzione e demolizione. Uno spazio della relazione attraversabile, aperto, dove nutrirsi e nutrire, dove la logica del dare e avere è una legge sottile, delicata, energetica.
ECHI
Sono gli sguardi di documentazione di questo processo: un vero e proprio percorso parallelo costituito da punti di vista definiti, compiuti. Video, lettere, scritti, registrazioni: racconti di allontanamento dal punto di partenza e annunci di avvicinamento al punto di arrivo. Saranno rintracciabili sul web in un blog ideato apposta per il progetto e in due spazi pensati e allestiti per questo all'interno dei due festival.
RADURE
Radure [derivato da rado, che a sua volta discende dal latino rarus. Non denso, non folto. Detto di composti,le cui parti non siano congiunte in modo da toccarsi e stringersi tra loro per ogni verso, o di cose poche di numero, o collocate a qualche distanza l'una dall'altra. Riferito ad avvenimenti che succedono a grandi intervalli. Terreno privo o quasi di alberi che si apre in mezzo a un bosco in cui arriva la luce del sole]. Sono le soste del viaggio, nelle quali diverse persone sono invitate a dialogare e a confrontarsi su particolari argomenti. Si tratta di pause aperte legate ai luoghi attraversati, modalità d'ingresso nel progetto in una forma semplice. Sono in primis momenti di nutrimento interno del gruppo di lavoro, intervalli della mente dove fermarsi per ascoltare il circostante. Molte sono state le teorie, i pensieri, le parole che hanno accompagnato e sospinto questo percorso. Un vento leggero, che abbiamo lasciato entrare, ha depositato spore, pollini e semi che portava con sé, ci ha mosso dall'interno, ci ha fecondato. Si tratta dunque di riconoscere e ringraziare ma anche rilanciare la semina, ri-spargere in giro, ri-verberare. Ci piacerebbe incontrare di persona le figure che hanno nutrito il nostro viaggio e offrire ad altri la possibilità di condividere questo nostro interrogarci. Per questo abbiamo ipotizzato momenti di scambio con architetti, filosofi, antropologi, scrittori, attori, registi, danzatori, formatori e operatori culturali in un contesto pubblico per condividere un reciproco interrogarsi. Ognuna delle tre fasi del progetto prevede delle radure.