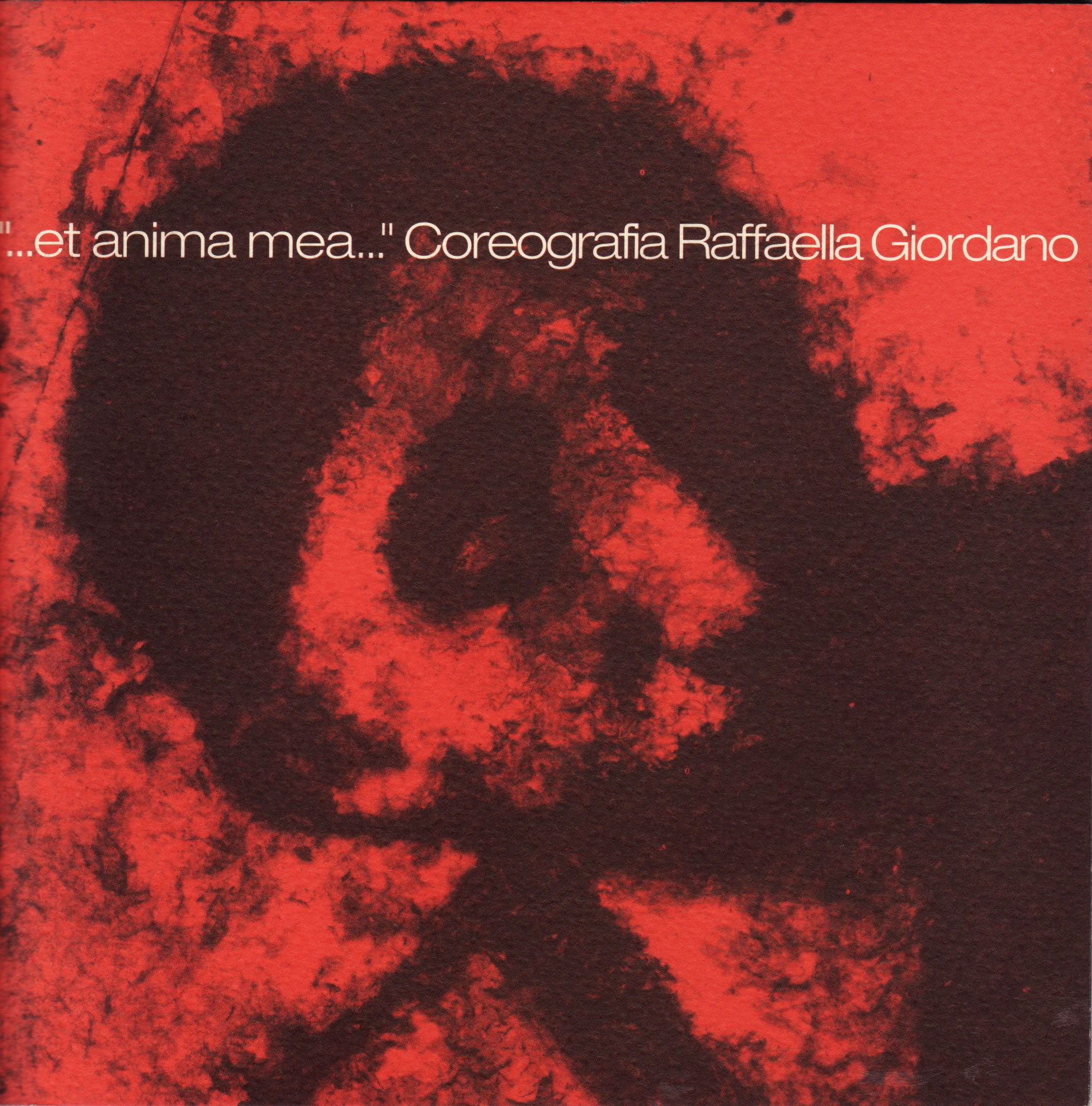 choreography Raffaella Giordano
dancers Didier Bastide' Ana Cognini/Raffaella Giordano' Lara Martelli' Bianca Papafava' Aldo Rendina' Anja Röttgerkamp
collaboration in dramaturgy Danio Manfredini
music Johann Sebastian Bach' Luca Francesconi' Dmitrij Shostakovich
sound track Ruelgo
costumes Cidalia Da Costa
lighting design Maurizio Viani
lighting technician Marco Cassini
general organisation Laura Stanganini
graphic design Stefano Ricci
co–production Centre National de Danse Contemporaine d'Angers L'Esquisse (Dir.Art. J.Bouvier–R. Obadia) and Associazione Sosta Palmizi
Like naked trees
alive from one hand to the other
with eyes open' surprised
from pleasure' modesty' shame.
I think of the look' mute
moved to take in for an instant
our passing of men' beyond any belonging.
Men circumscribed in a time' in a body'
disguised' unsuspicious.
Carriers beneath their disguise
of a mistery; touched by the desire
and the fear of returning to
their state of having been
children' wounded under the eyes of all.
notes of work by Raffaella Giordano Angers' February '96
I watch man's activity in the creation of his work, I see him so broken, I see his work so broken. On the stage, actions like exploded fragments start to take shape, elements that refer to disparate meanings.
The author of the work re-finds their roots, compresses meanings in a unified organism on the boards of the stage. He weaves actions that are born even before they have been understood. The ancient story of Christ appears in its principle episodes: birth, preaching, sacrifice, crucifixion,
but in the theatrical synthesis everything is transfigured.
The story – myth of Christ is saturated with contemporary myths and images evolve in this superimposition that recall expressionist painting. The dance of agony of the black swan foretells dark omens on the life of Christ and his people, as did the Angel Gabriel.
The innocents killed in Herod's massacre return grown-up, victims and at the same time butchers, Herod is a transvestite…Rome of the lions…the arenas…
The task of portraying the tragedy is entrusted to a group of young people with childlike faces, candid witnesses to the horror created by class struggles, by wealth, by poverty, by possessions.
Danio Manfredini
"I beg you, you are like those soldiers,
The youngest of those soldiers,
who were the first to enter
beyond the barbed-wire of a concentration camp…
and their eyes…Ah, I beg you,
be young like them".
(P.P.Pasolini)
choreography Raffaella Giordano
dancers Didier Bastide' Ana Cognini/Raffaella Giordano' Lara Martelli' Bianca Papafava' Aldo Rendina' Anja Röttgerkamp
collaboration in dramaturgy Danio Manfredini
music Johann Sebastian Bach' Luca Francesconi' Dmitrij Shostakovich
sound track Ruelgo
costumes Cidalia Da Costa
lighting design Maurizio Viani
lighting technician Marco Cassini
general organisation Laura Stanganini
co-production Centre National de Danse Contemporaine d'Angers L'Esquisse (Dir.Art. J.Bouvier–R. Obadia)
and Associazione Sosta Palmizi
graphic design Stefano Ricci
25>29.03.1999
Teatro Kismet – Bari (BA)
18.09.1998
Teatro Verdi – Sassari (SS)
24.07.1998
Teatro Ventidio Basso – Ascoli Piceno (AP)
18>22.03.1998
Teatro dell'Arte C.R.T. – Milano (MI)
14.05.1997
Maison de la Culture d'Amiens – Amiens (FRANCIA)
14>15.03.1997
Teatro Testoni – Bologna (BO)
27.10>03.11.1996
Tetro Vascello – Roma (RM)
03.08.1996
Festival della Riviera Etrusca' Castello Pasquini – Castiglioncello (LI)
06.04.1996
La Ferme du Buisson' Centre d'art et de culture de Marne La Vallée – Parigi (FRANCIA)
26>29.03.1996
C.N.D.C. L'Esquisse' Théâtre Beaurepaire – Angers (FRANCIA)
Other productions by Raffaella Giordano