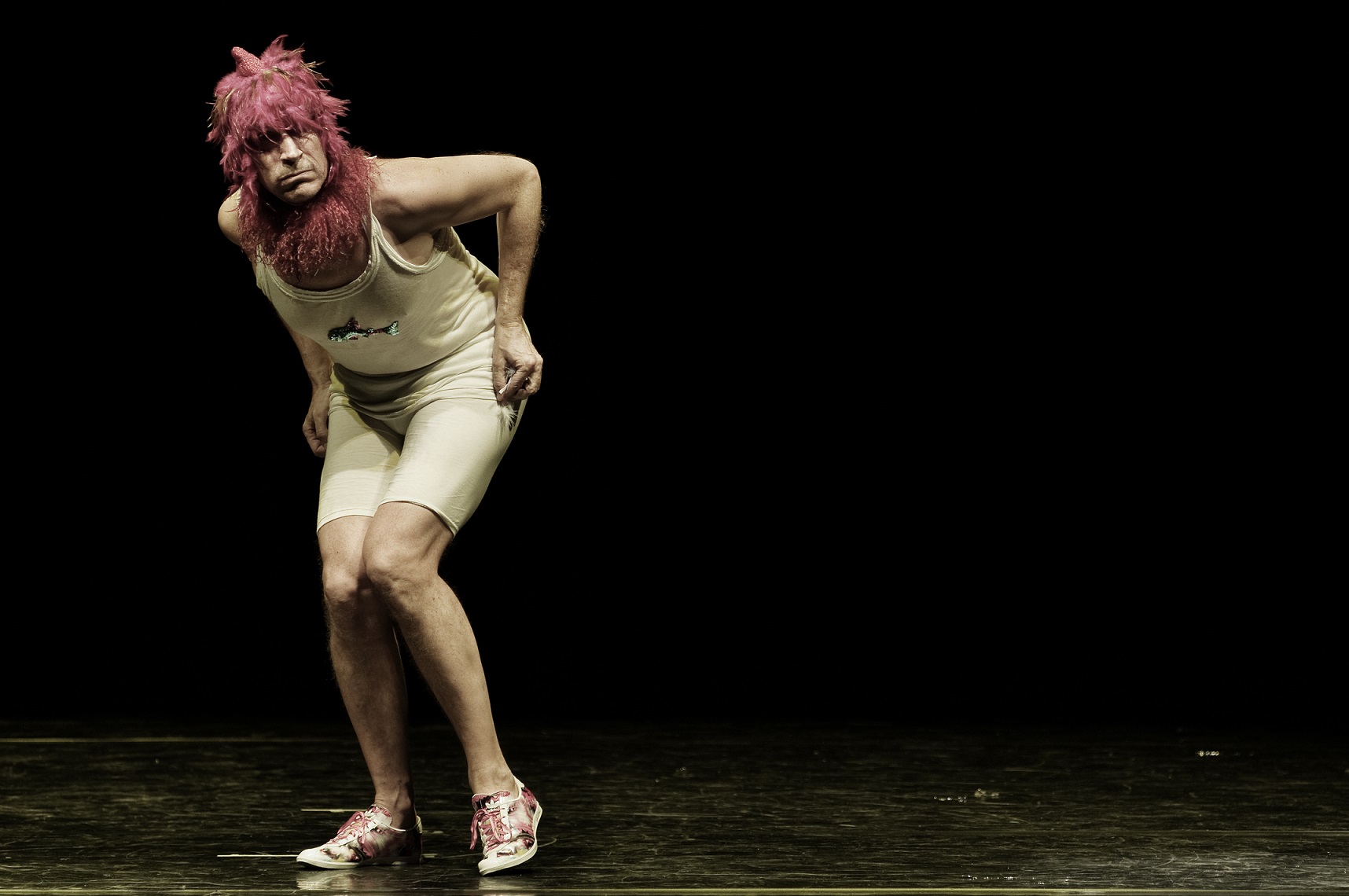 from an idea by Giorgio Rossi
directed by Giorgio Gallione
with David Riondino, Gabriele Mirabassi, Giorgio Rossi
lighting design Marco Oliani
production Sosta Palmizi
with the support of Teatro Archivolto
duration 60 minutes
Hanging on the winds of one and the other, the three artists recreate a court of gestures and sounds among fantastic animals and moonscapes.
fantastic animals and lunar landscapes; the stage becomes the ground of an unknown realm, the place where the body, breath and voice meet.
A child is brought to the zoo for the first time. This child will be any one of us or, conversely, we have been this child and forgotten about it. In the garden the child sees living animals that he has never seen before: he sees jaguars, vultures, bison, and stranger still, giraffes. He sees for the first time the unbridled variety of the animal kingdom. One day, this child who has become an adult will discover that there is also, in the realm of dreams and legends, a zoological garden of mythologies; an equally real universe whose fauna is not of lions but of sphinxes and griffins and centaurs, a world of visions and fantastic animals, whose catalogue, we know, is infinite.
Inspired by Borges, Manual of Fantastic Zoology, Benni's The Fantastic Animals of Stranalandia and the creatures invented by Toti Scialoja in his work Animalie, from which the title of the show derives. With the desire for a fertile exchange between the arts, Giorgio Gallione directs three great masters David Riondino, Gabriele Mirabassi and Giorgio Rossi in a performance of dance, theatre and music that transforms the stage into a surreal realm of unpredictable characters: sometimes sweet and funny, sometimes disturbing.
The show was born from Giorgio Rossi's memory of an evening in which Andrea Pazienza drew what David Riondino recited and at the same time Riondino described Andrea's drawings.
An exchange between the arts that evoke and translate into their respective languages sounds sensations colours emotions impressions images.
from an idea by Giorgio Rossi
directed by Giorgio Gallione
with David Riondino, Gabriele Mirabassi, Giorgio Rossi
lighting design Marco Oliani
production Sosta Palmizi
with the support of Teatro Archivolto
duration 60 minutes
13.06.14
Palco Centrale all'aperto – Gibellina (TP)
20.07.13
Corte Mercato Vecchio – Verona (VR)
13.07.13
Castel Thun – Ton ( TN )
30-31.03.12
Auditorium Stabio – Stabio (Svizzera)
18-19.02.12
Teatro Scenario Pubblico – Catania
17.12.11
Teatro Persiani – Recanati (MC)
05.02.11
Teatro dei Vigilanti – Porto Ferraio (LI)
04.02.11
Teatro dei Concordi – Campiglia Marittima (LI)
28-29.01.11
Teatro Palladium – Roma
12-13.02.10
Teatro dell' Archivolto – Genova