WRITINGS FOR CONTEMPORARY DANCE
two-year course on awareness and development of the art of movement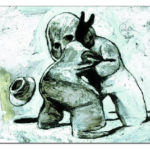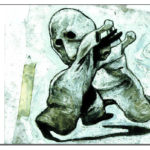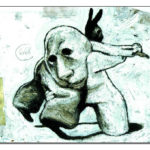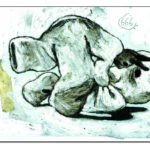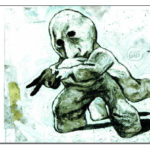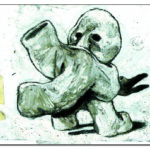 Writings for contemporary dance realized with the artistic direction of Raffaella Giordano has been promoted and supported by Teatro Stabile di Torino and L'arboreto – Teatro Dimora di Mondaino in collaboration with Sosta Palmizi and react! trans-disciplinary creative artistic residencies.
Developed in two different editions, the project took place in the field of experimentation and training for dancers and actors with a high body sensitivity. The proposal was addressed to 14 students selected in Turin within the Stabile schooland was built around a two-year course, in the form of weekly workshops on a monthly basis, for a total of 476 hours for each biennium.
The aim of the course was to develop specialized knowledge in the fields of contemporary dance and theatre: a long term opportunity for in depth study of the physical and formal elements, of the principles and relationships that make up the language of movement and that have formed the experience of the body in the tradition of contemporary dance and in the evolution of the author's creative process.
Together with theoretical and practical activities, the intention of the course was to intensify the personal motivation of the individual participants and to draw out a critical approach to ones own body and work. We wanted to create a physical and mental space which allowed for the investigation of the forces of relationships and human potential in the expansion of a responsible being.
WRITINGS FOR CONTEMPORARY DANCE
2nd BIENNIUM 2011/2012
artistic responsible Raffaella Giordano
The course hosted the teachings of  Francesca Della Monica' Ernani Maletta' Michele Di Stefano' Cinzia De Lorenzi e Maria Munoz/Pep Ramiz
with Francesca Antonino, Valentina Bechi, Marta Bichisao, Gaia Ciani, Elena Durazzi, Simone Evangelisti, Giulia Ferrato, Elena Giachetti, Anna Giustina, Gleni Caci , Antonio Laurenti, Daria Menichetti, Elisa Pol, Valerio Sirna
supported and promoted by L'arboreto – Teatro Dimora di Mondaino and Sosta Palmizi
WRITINGS FOR CONTEMPORARY DANCE
1st BIENNIUM  2009/2010
artistic responsible Raffaella Giordano
The course hosted the teachings of Francesca Della Monica' Chiara Guidi' Cinzia De Lorenzi' Ang Gey Pin e Maria Munoz/Pep Ramiz
with Martina Bosi, Elisa Canessa, Francesca Cavallo, Leonardo Delogu, Floor Robert, Olimpia Fortuni, Francesco Laterza, Silvia Mai, Mariacarmela Orefice, Alessio Romano, Valentina Saggin, Sveva Scognamiglio, Cinzia Sità, Giuseppe Spinelli, Danilo Valsecchi
supported and promoted by Teatro Stabile di Torino and L'arboreto – Teatro Dimora di Mondaino with the collaboration of Sosta Palmizi e React! Transdisciplinary creative artistic residencies, project shared by L'alboreto di Mondaino' Santarcangelo dei Teatri' Teatro Petrella di Longiano
CASE TEATRO STABILE DI TORINO 2009