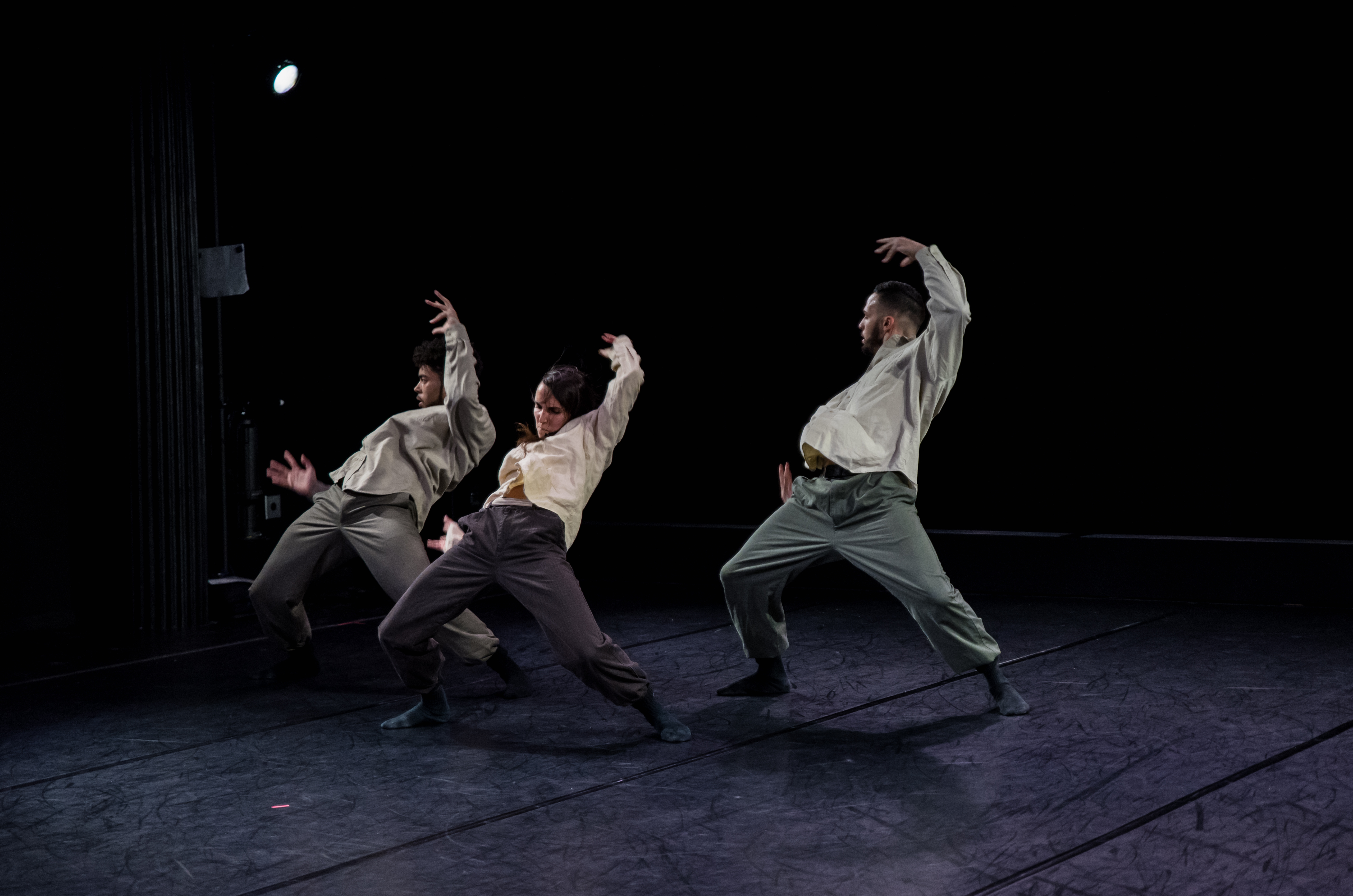 choreography Sofia Nappi

performers Sofia Nappi, Adriano Popolo Rubbio, Paolo Piancastelli
production Sofia Nappi
co-production Sosta Palmizi 

residency New Master Ballet with the collaboration of Sestri Levante Cityhall, Liguria.
length 10′
Special Mention Premio Theodor Rawyler 2020
Wabi-Sabi", from the Japanese word, offers a world view centered on the acceptance of transience and finding beauty in the "imperfect, impermanent and incomplete" of our lives. The work explores the journey of realization of the true Self by getting rid of the" mask of the Ego" that we wear among society, embracing our inner consciousness and life purpose. As also Shakespeare himself said, "All the world's a stage, And all the men and women merely players", Wabi-Sabi shows the irony of our lives with a deeper, darker side that will bring the viewer to another level of consciousness by producing a "chasm" in the insight that prepares to the tribal and uplifting finale. Wabi-Sabi intends to bring audiences to a higher awareness of the Self and the reality that surrounds us by showing the essence of our real nature and the beauty that can be found in the apparent ugliness and imperfection of it.
choreography Sofia Nappi

performers Sofia Nappi, Adriano Popolo Rubbio, Paolo Piancastelli
production Sofia Nappi
co-production Sosta Palmizi 

residency New Master Ballet with the collaboration of Sestri Levante Cityhall, Liguria.
length 10′
Special Mention Premio Theodor Rawyler 2020