Medea, nel luogo della mia memoria (2011)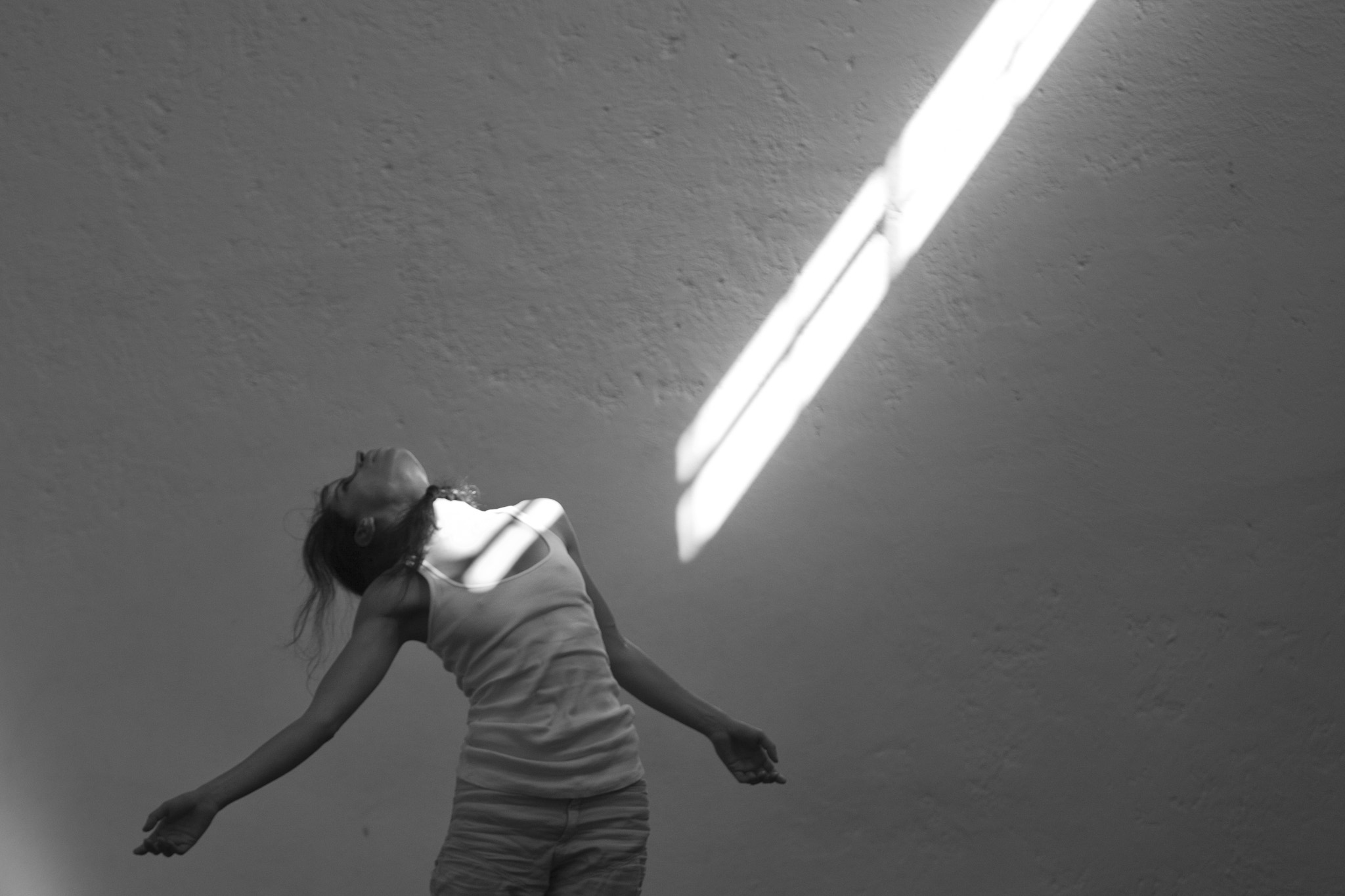 a project by Cinzia Sità
with Cinzia Sità
choreographies Cinzia Sità
collaboration in dramaturgy Giulio De Leo
sound designer Tommaso Perego
support Sosta Palmizi, Menhir Company
collaboration La Corte Ospitale, Ass.ne Novecento
Medea, in the place of my memory is a path that finds its origins in childhood memories, when as a child I used to watch my mother preparing Greek lessons for her students.
I used to listen to her read the verses in iambic trimeter and that rhythmic and regular rhythm already spoke to me, beyond meaning.
After years I find Medea again in those same verses that I listened to as a child, I discover their meaning and it reveals itself to me, through myth, a complex female figure, a virgo virago that offers me an opportunity to reflect on being a woman, on her social and cultural function, on what she has conquered and lost. And my gaze returns to the photograph of that woman, sitting at her desk, reading and declaiming ancient verses, in a time and space that seemed to be suspended.
Silence becomes a precious companion on this journey: "listen, examine, observe, weight, analyze". Sounds, of the rhythms of the dirge, fall on it… the body becomes the means and vehicle of an inner world, bearer of gestures and signs, evoking ancient memories.
a project by Cinzia Sità
with Cinzia Sità
choreographies Cinzia Sità
collaboration in dramaturgy Giulio De Leo
sound designer Tommaso Perego
support Sosta Palmizi, Menhir Company
collaboration La Corte Ospitale, Ass.ne Novecento
R.a.i.d. Festival Quelli che la danza Linguaggi della Danza Contemporanea 2014 Auditorium Centro Sociale, Salerno