Ama Fì (2008)
Short choreographic compositions dedicated to the world of adolescence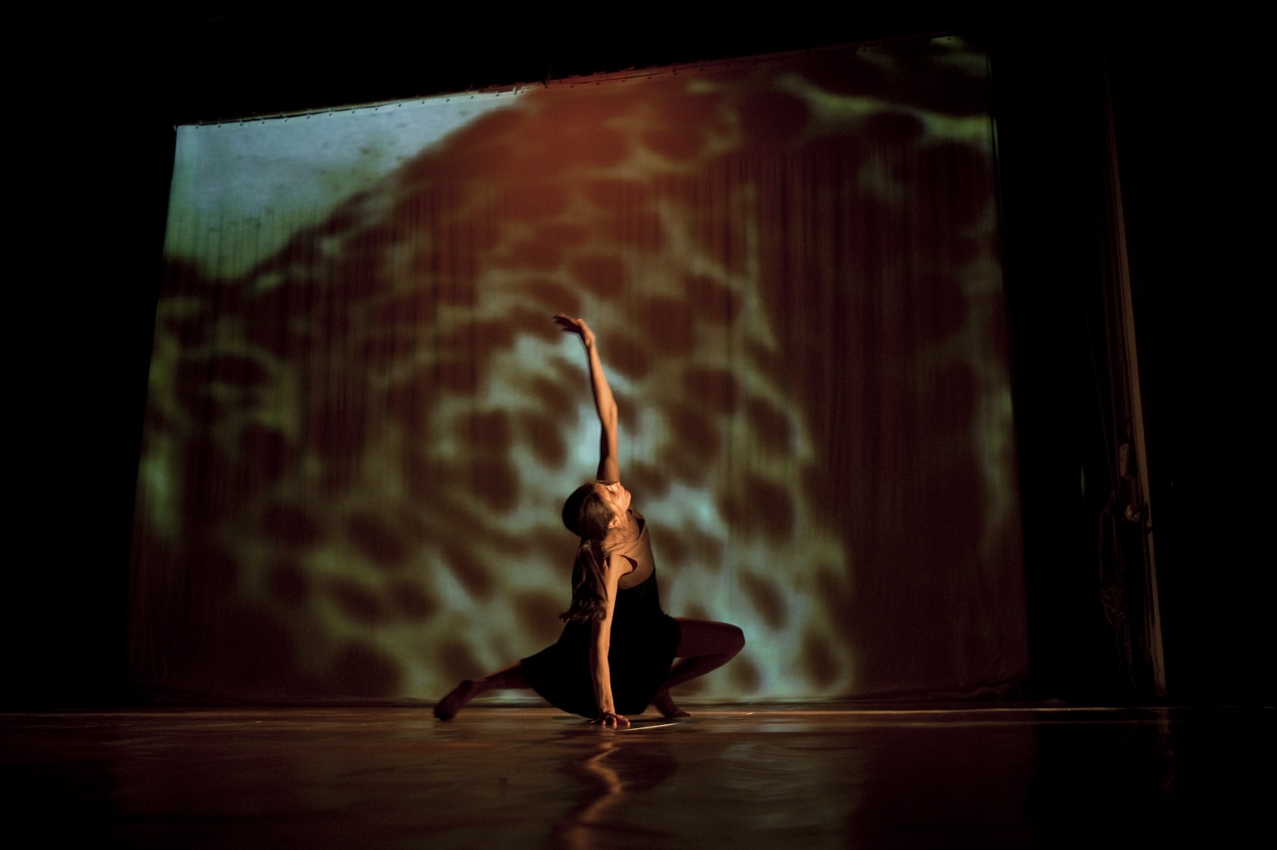 interpretation and choreography solos Raffaella Giordano
duos Michele Abbondanza e Raffaella Giordano
with the participation of  320 chili– Piergiorgio Milano' Fabio Nicolini e Francesco Sgrò
music "Ayo technology" 50 cents' "Don't say nuthin" The Roots, "Pantera" G.Caporale, "Qualcosa che non c'è" Elisa, "Give it to me" di N. Furtado' "Timbaland" di J.Timberlake
lighting design Lucia Manghi' Alessia Massai
choreographic collaboration Rebecca Murgi
video processing Andrea Cocchi
music consultant Gregorio Caporale
duration 50'
produced by Associazione Sosta Palmizi 2008/09, Ministero per i Beni e le Attività Culturali Sistema Regionale dello Spettacolo ⁄ Comune di Cortona
At the Teatro Signorelli, during the season that celebrates its tenth anniversary in 2009, Raffaella
Giordano presented a suite of short choreographies created for the occasion.
Guest of the evening the dancer and choreographer Michele Abbondanza, traveling companion in the adventure of the historic company.
"Amafì discards the most committed poetics, leaving room for a light writing, which plays together with some elements and sounds of pop and hip hop music culture.
A gamble within its path, which welcomes dynamics and contaminations close to the sensitivity of adolescents and that wants to be a dedicated gesture, perhaps clumsy, but full of
gratitude towards such a precious and difficult age".
interpretation and choreography solos Raffaella Giordano
duos Michele Abbondanza e Raffaella Giordano
with the participation of  320 chili– Piergiorgio Milano' Fabio Nicolini e Francesco Sgrò
music "Ayo technology" 50 cents' "Don't say nuthin" The Roots, "Pantera" G.Caporale, "Qualcosa che non c'è" Elisa, "Give it to me" di N. Furtado' "Timbaland" di J.Timberlake
lighting design Lucia Manghi' Alessia Massai
choreographic collaboration Rebecca Murgi
video processing Andrea Cocchi
music consultant Gregorio Caporale
duration 50'
produced by Associazione Sosta Palmizi 2008/09, Ministero per i Beni e le Attività Culturali Sistema Regionale dello Spettacolo ⁄ Comune di Cortona
12 e 13.11.2009
Segni d'Infanzia Festival, Teatro Ariston, Mantova
23.01.2009
Stagione Teatro Signorelli, Cortona (AR)
Other productions by Raffaella Giordano